Matthew Thayer has won more than 35 state and national awards for his photography and writing, including first place nationally for his coverage of the "Miracle Landing" of Aloha Airlines Flight 243.
Associated Press presented Thayer with an official commendation after he hopped an airport fence to take photos of the crippled jet. The shots appeared on the front pages of newspapers around the world. The Suburban Newspapers of America honored Thayer with a first place in Spot News Photography for his coverage.
Thayer has won more than 16 first place photography awards for shooting a wide variety of subjects — everything from plantation workers and cowboys to spot news and action sports. In 2004 he was honored by the Hawaii Society of Professional Journalists with a first place writing award in Breaking News Reporting for his coverage over three days and three stories of a "Big Island Bad Boy" monk seal that was cavorting with and biting tourists while they swam. In 2006 he won first place sports photography award in the Hawaii Publishers Association's Pa'i Awards.
Thayer has been a staffer for The Maui News for more than 25 years and has been a stringer for Associated Press for the past 19 years. His photos have made the cover of The New York Times, Los Angeles Times, San Francisco Examiner, Washington Post and hundreds of other publications. His shots have also appeared inside the pages of Newsweek, U.S. News and World Report, People Magazine, in books, on CD covers and on network TV.
He has photographed many famous people including, George Harrison, Arnold Schwarzenegger, Tiger Woods, Sting, B.B. King, Willie Mays, Hank Aaron, John Elway, Bonnie Raitt, Sharon Stone, Gwen Stefani, Kareem Abdul Jabbar, Magic Johnson, Arnold Palmer, Jack Nicklaus, Bill Clinton, George Bush Sr. and Roger Clemens.
Chief Photographer at Maui News
As the Chief Photographer for the Maui News, Matthew Thayer has been a shared his perspective and images to Maui residents and visitors for nearly 40 years.
Director of Photography
Writer
Photojournalist
Sports
Events
As a professional photographer on Maui, Matthew Thayer has providing his talent and service to many. Contact Matthew today for availabity for your next event or photo shoot.
Wedding Photography
Sports Photography
Ocean Sports, Windsurfing, Kiting, Surfing
Event Photography
Seminars and Retreats
Couples, Families and Safaris
Portrait Photography
Adventure Photography (Guide, hike, experience)
Photography Course – University Of Hawaii – Maui
As a professor Matthew Thayer combines his years of experience with his passion for images, to create a learning experience for aspiring photographers or photojournalist.
Camera Essentials
Composition
Light
Photojournalism
Which kind of photography I do
Matthew Thayer apreciates many forms of photography and in many environments, including Maui Weddings, Ocean Sports, Action Sports, Maui Corporate Events, Portrait Photography, Event Photography, Landscape, Photo Journalism and more!
Thayer received a Bachelors degree in Journalism News, with a concentration in photojournalism, from Kent State University in 1980.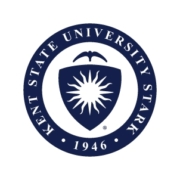 Imagine being sent 30,000 years back in time. Would you have it takes to survive?
30,000 BC Chronicles